"Variations, Taste the flavors of the Terres de Mestral"
Work done with the Alice Foundation
But the fact that the "Clotxa" is an icon and represents the essence of a territory doesn't mean it's something serious or immovable, doesn't mean we can't have fun with it, it's actually one of the funniest crafts in traditional cuisine and the one that opens the door to more and more and many culinary possibilities.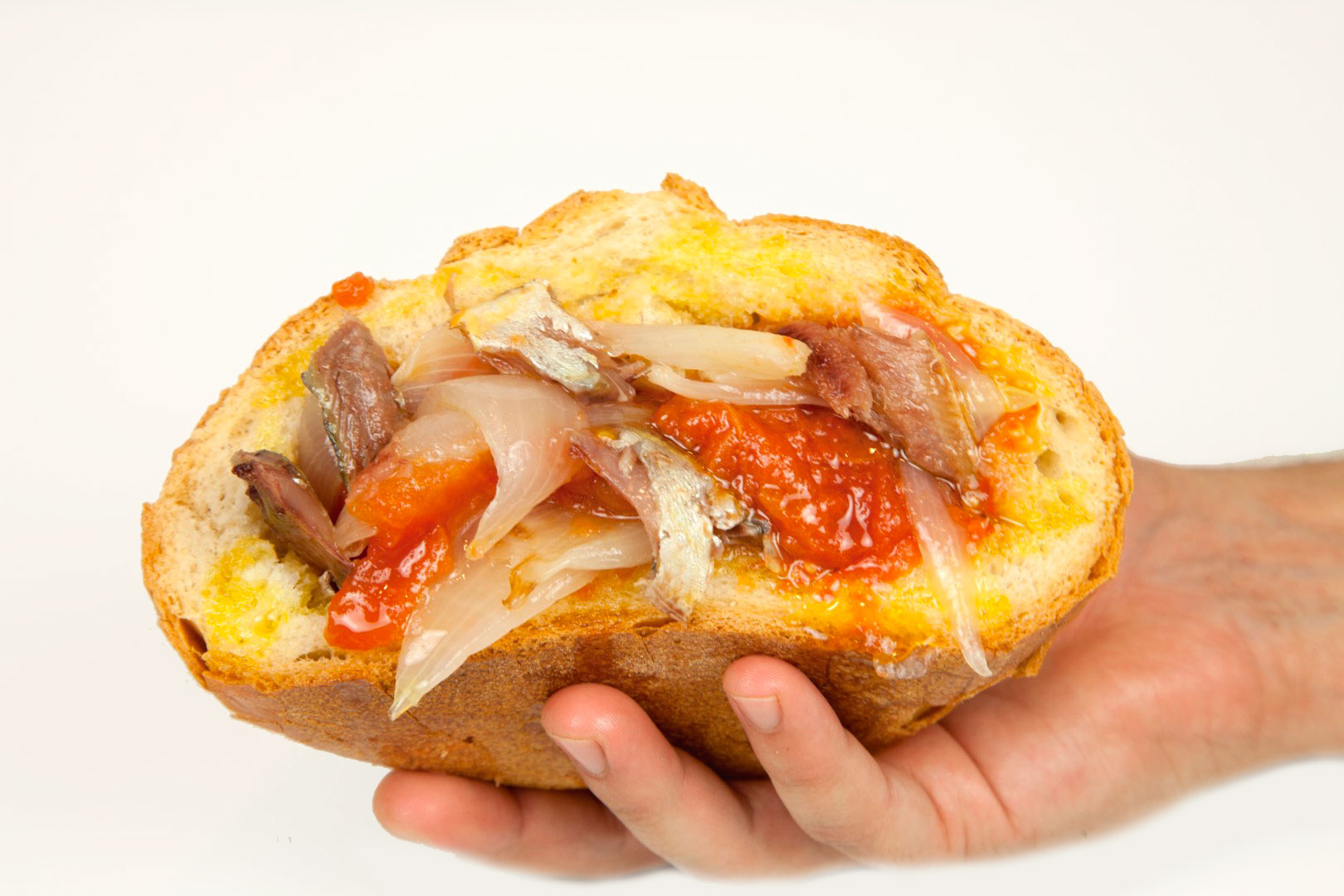 A food that arouses creativity
The Clotxa is a food that arouses creativity and has done so since its origins, and it puts it on
that you have by hand, and only everyone's expertise can make it more or less appetite. Even the shell allows us to talk about an individual cuisine as each prepares his own, so each one is "cooking" to his liking. In this way and with all these possibilities, fun is served.
For all these reasons, the most authentic and the most innovative, we are presenting these proposals to you adapting the shell that appear in new and surprising formats, sometimes provocative, but always respecting the original essence of the most authentic shell, either because the format in which ingredients are incorporated into a bread mass is maintained, or because the same products have been used to change it; in other words, if you want to innovate with the shell, you try to keep the traditional flavors or you keep the shape, because if you do otherwise conceptually you would lose the essence of what the shell represents and the result, however good it is, you would no longer remind us of what is known as the Terres de Mestral.